Today we've updated the Level Playing Field search to allow you to filter case search for employment or consumer claims.
The new search parameters are type:employment and type:consumer.
You can test it by typing either parameter as seen here: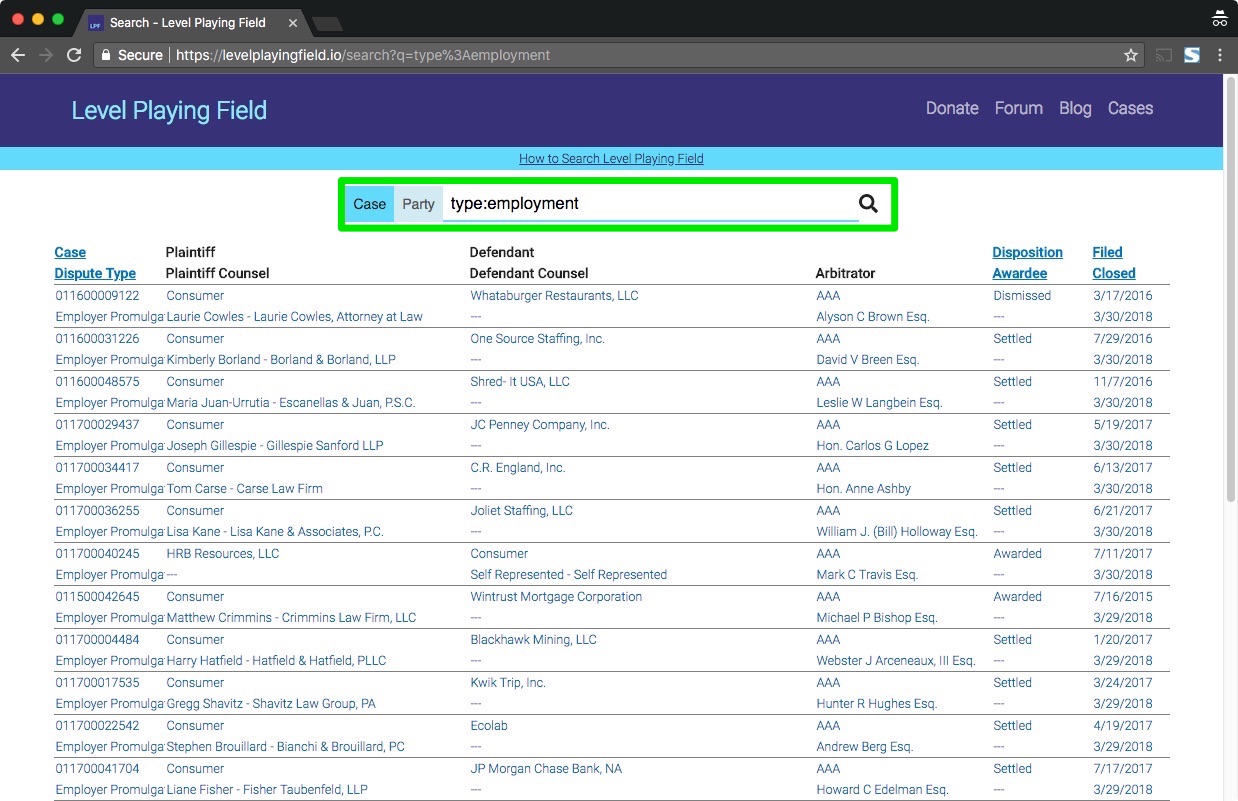 See the updated search help docs here.
So for example, here are the results for "JP Morgan" limited to employment arbitrations (excluding consumer arbitrations):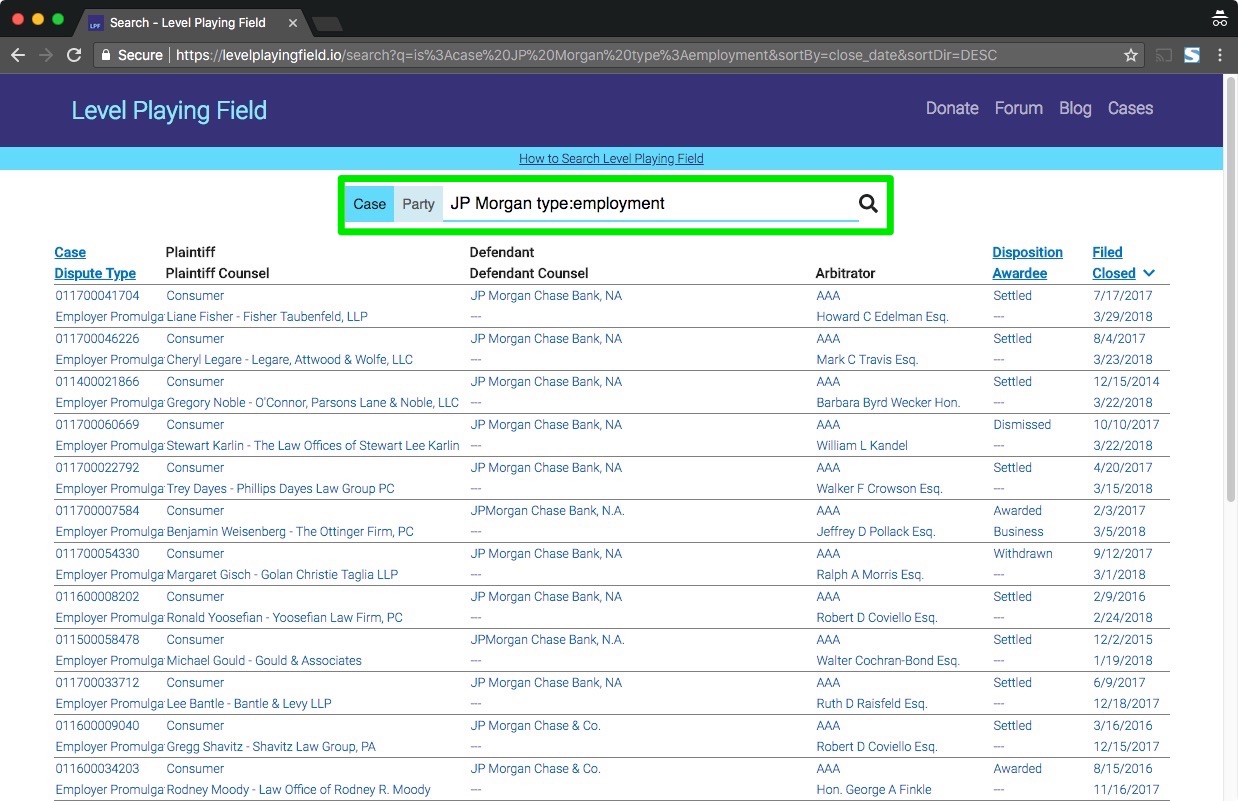 And, here are the results for "JP Morgan" limited to consumer arbitrations (excluding employment arbitrations):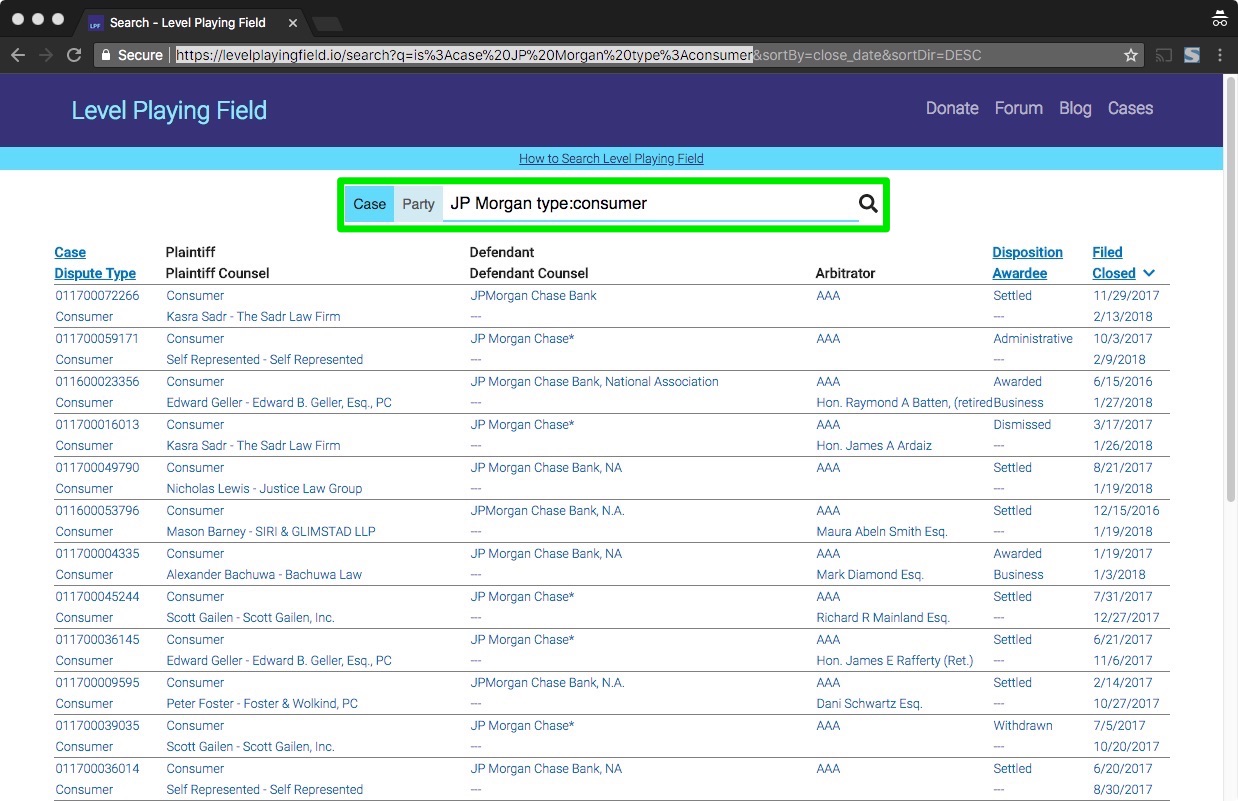 This new filter also allowed us to create new tables for each party page and the front page.
Here is an updated party page for JP Morgan Chase Bank, NA: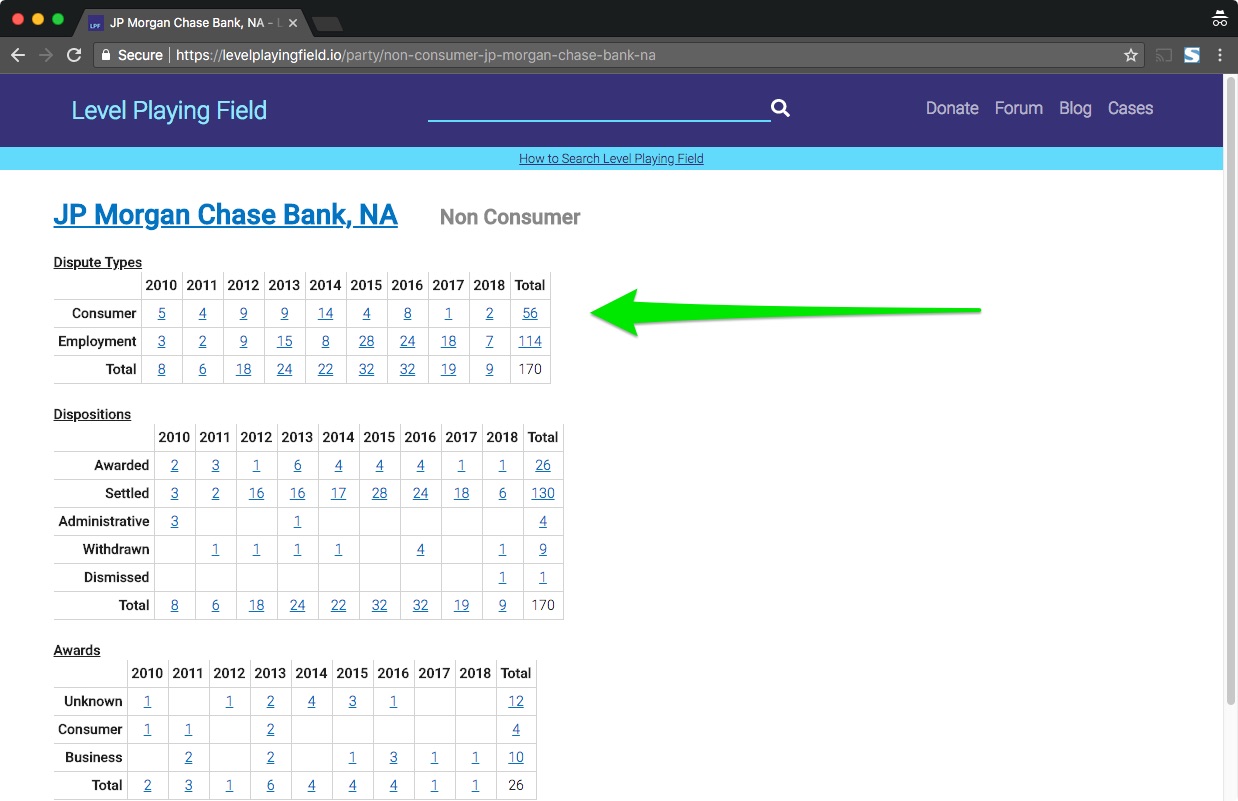 And, here is the updated party page for the law firm Initiative Legal Group, APC, which has filed exclusively employment arbitrations: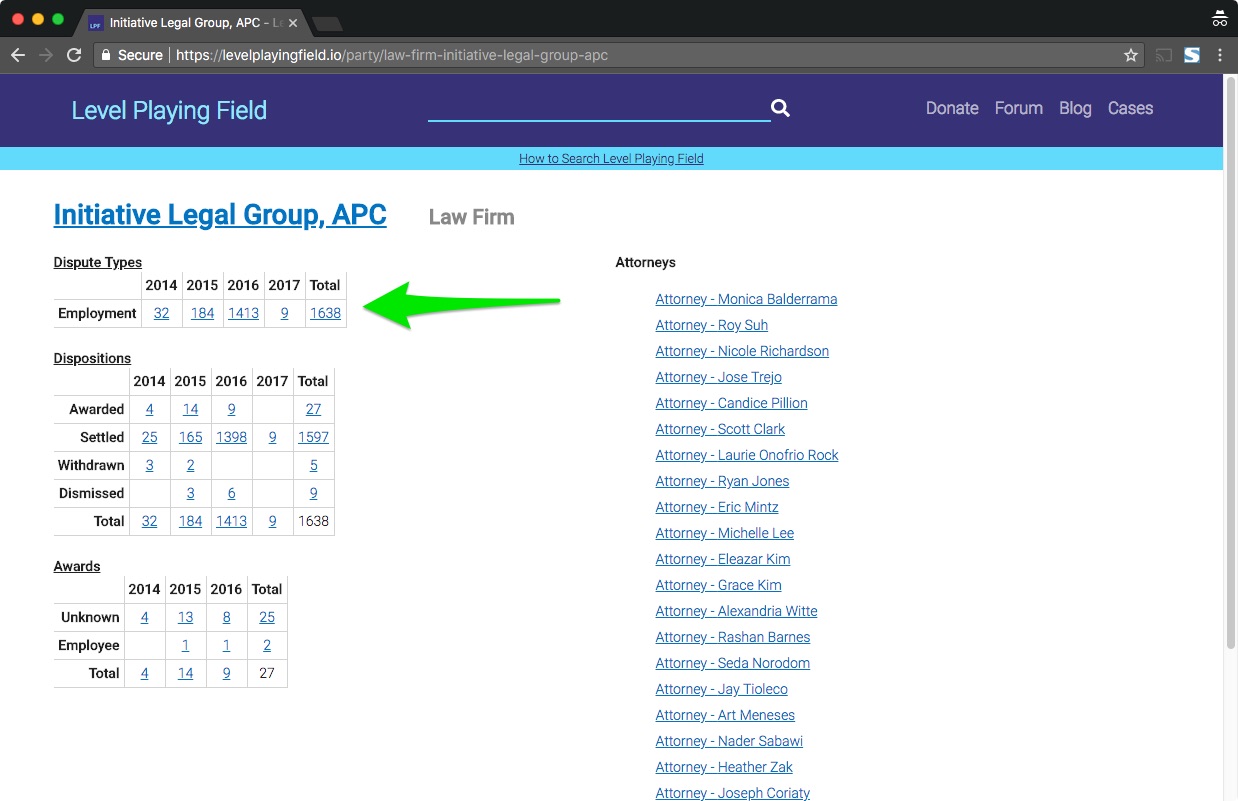 And, here is the arbitrator page for William E. Hartsfield Esq., who has handled the highest volume of arbitrations per the database: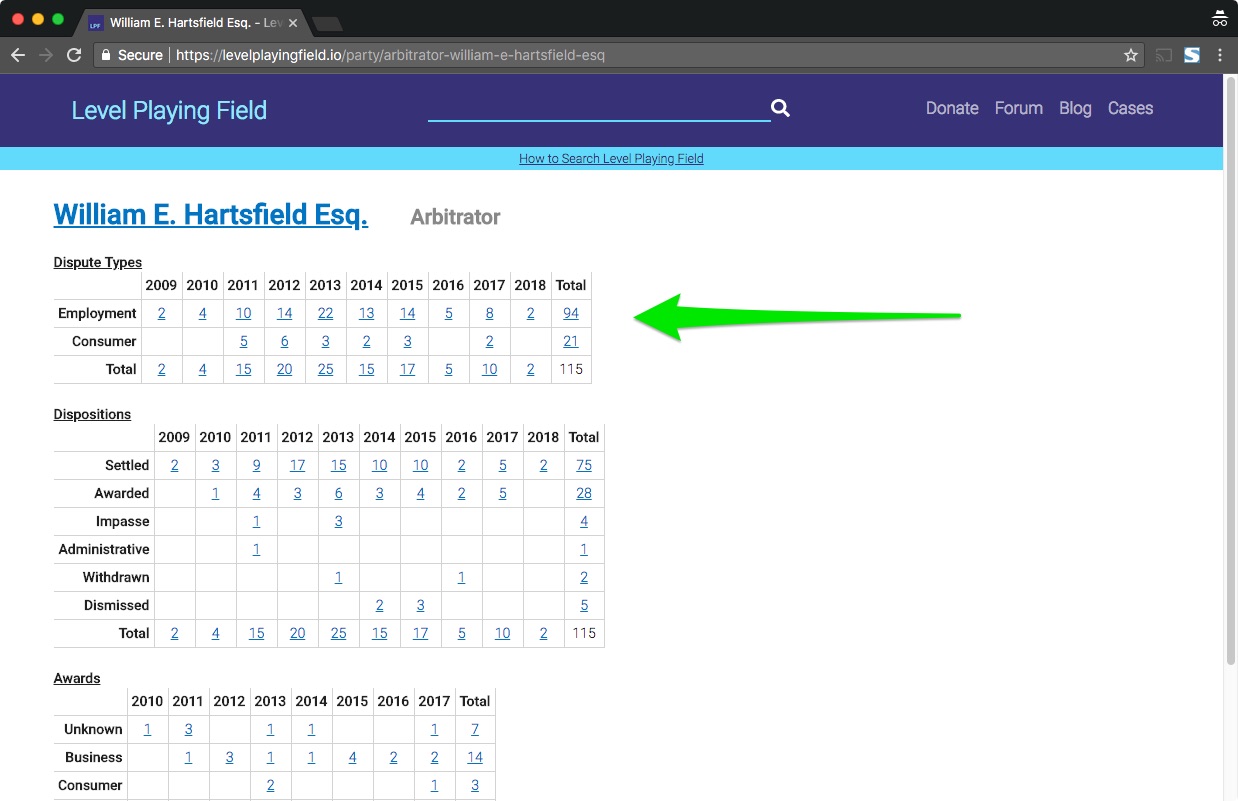 And, finally, here is the updated front page with new table: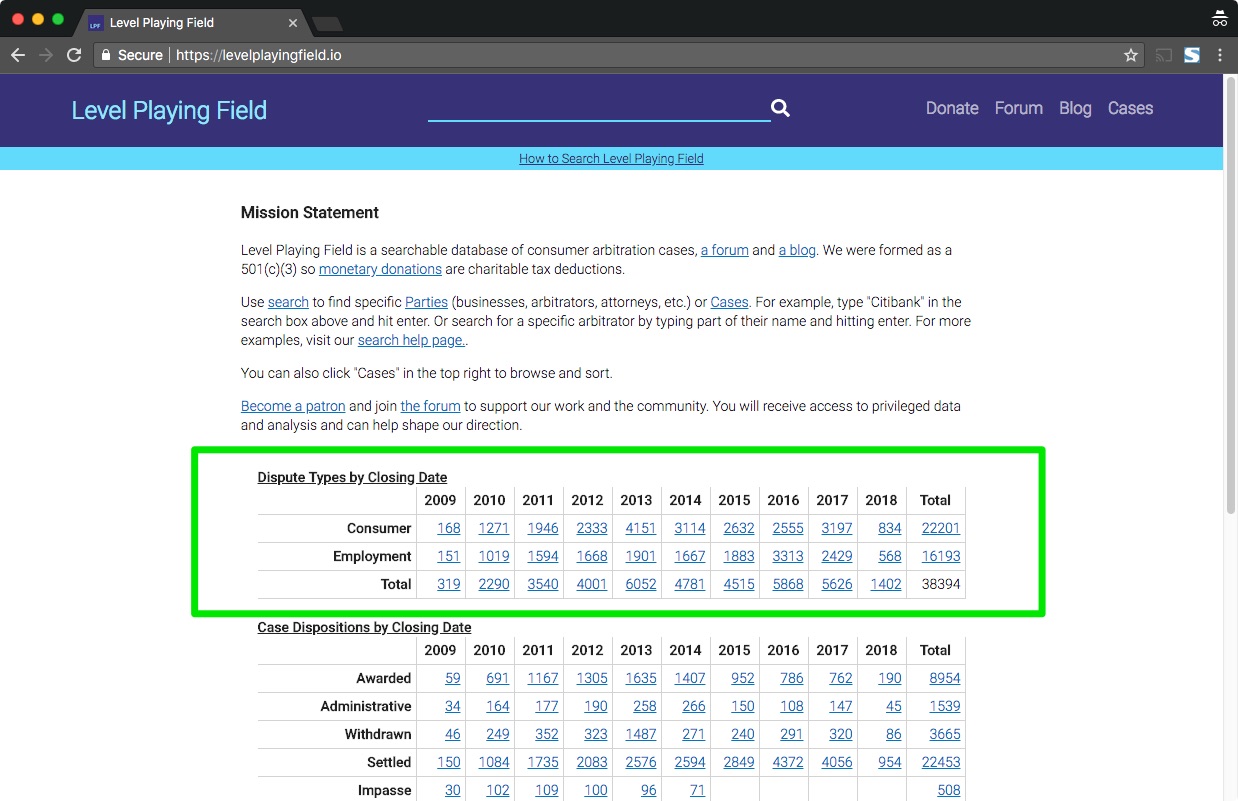 As you can see, more than 40% of arbitrations in the Level Playing Field database are employment-related.
All table links are clickable and will pre-fill the search bar with the search parameters used to generate the table.
Refresher
For those of you that are new to Level Playing Field, you can search by cases or by parties (as in parties to a case not a birthday party - people have asked...).
Whichever search you are using can be sorted ascending or descending by clicking the search column titles.
By default, case search sorts by descending Closed Date.
For example, the search "JP Morgan" will default to a case search and display as follows: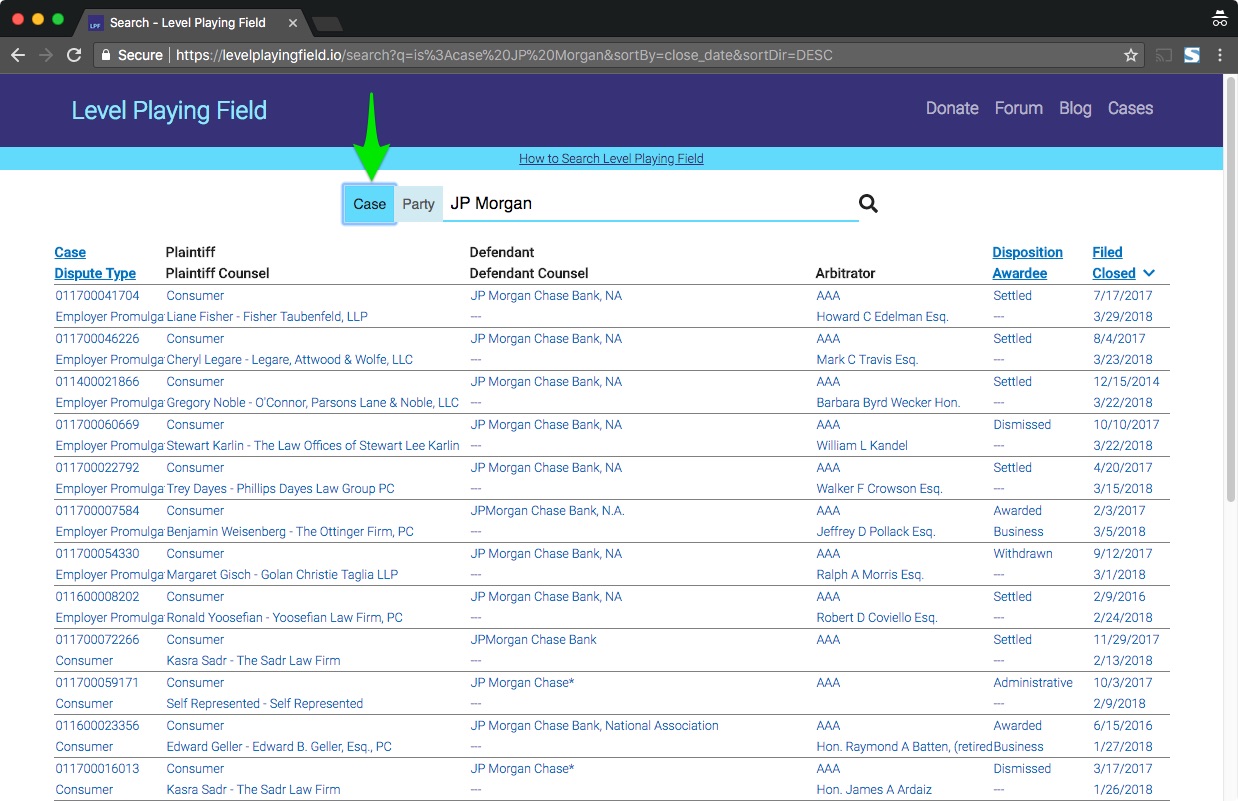 If you want to use party search, click the Party button and you'll see the following: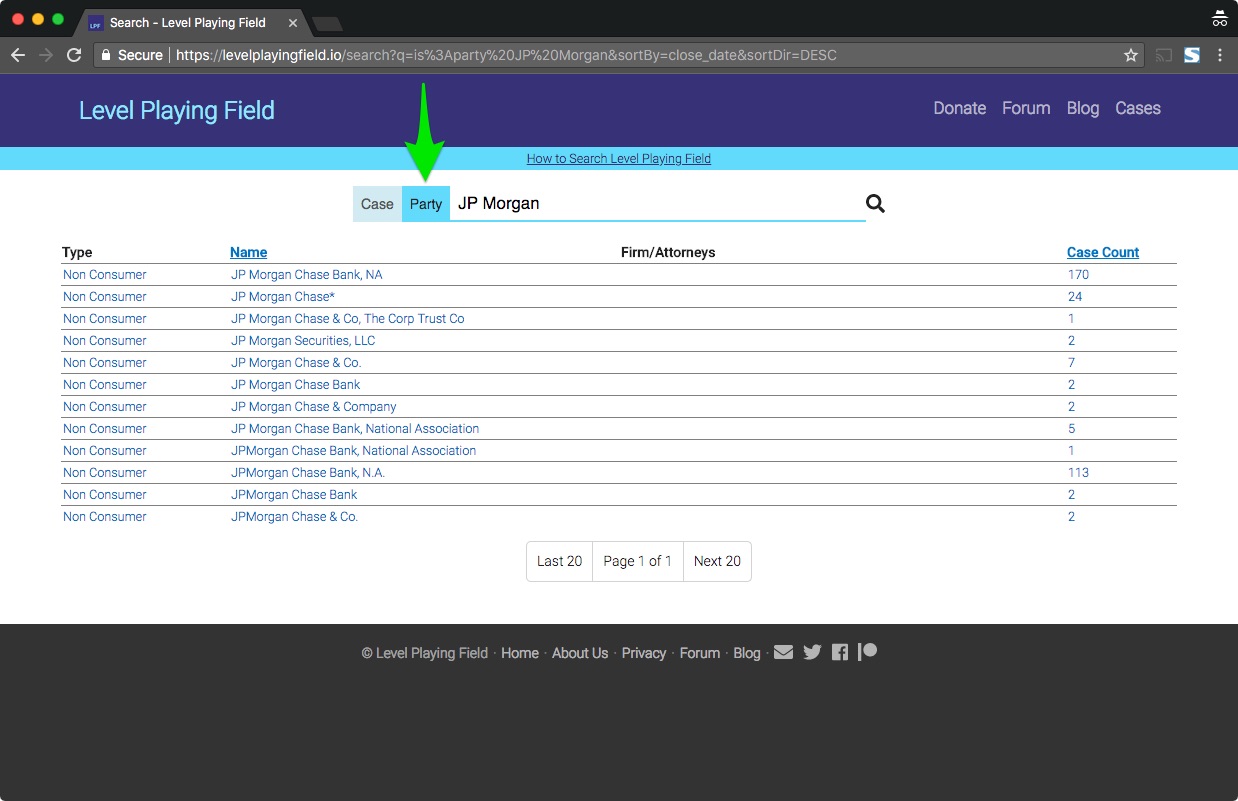 You can then sort the results by Case Count by clicking the title: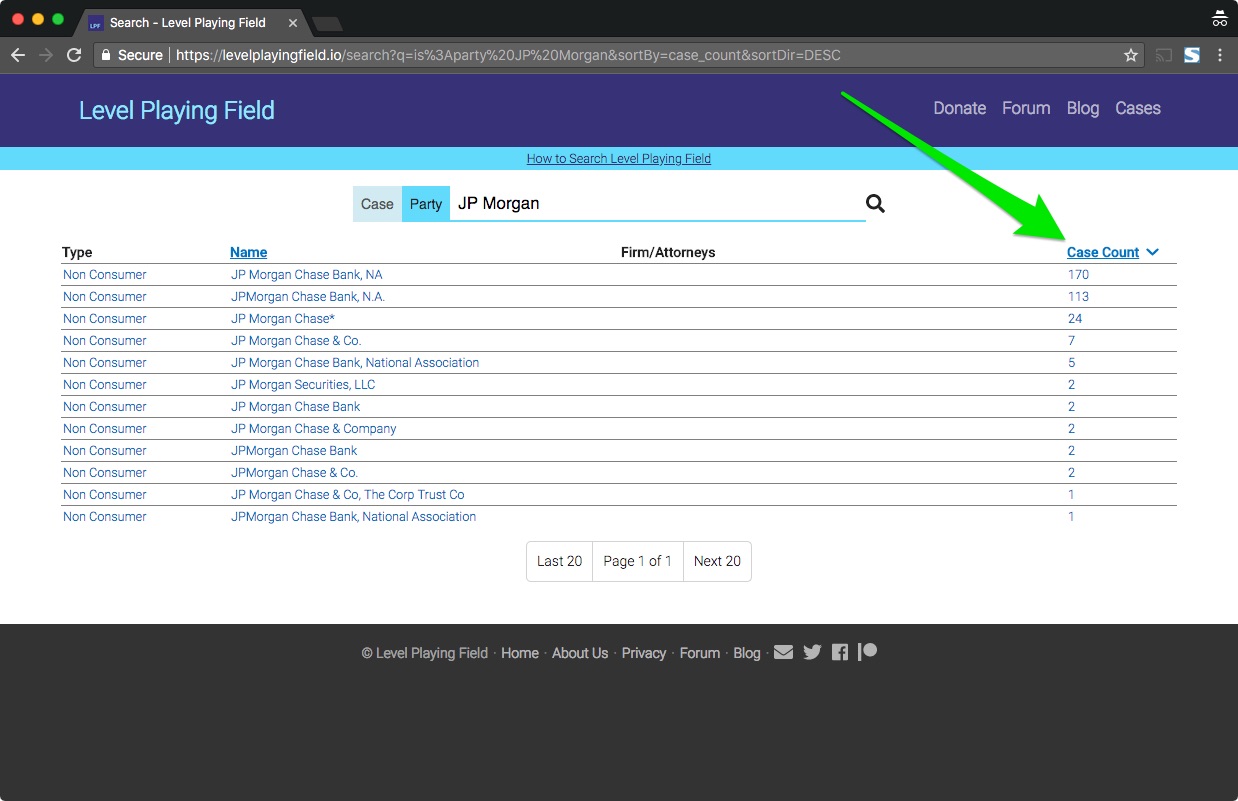 Creating "aggregated parties" is on our to do list for version 3, which we will get to eventually. For now, it is always smart to do a party search to be sure you're not missing any cases.
If you're getting blank party results, try clearing out the search bar then re-typing the name of the party you're looking for. You'll get blank results if a case filter was set.
You can help us get to version 3 more quickly by becoming a Patron.
—
We are Level Playing Field 501(c)(3). Nearly all of our work is performed on a volunteer basis. To support our work, the continued build out and maintenance of the arbitration database and community, please support us on Patreon (even one dollar a month helps) and contribute your knowledge and experience to the forum.
Formal research reports, expert testimony and affidavits available on request.
This is not legal advice.